FC St. Pauli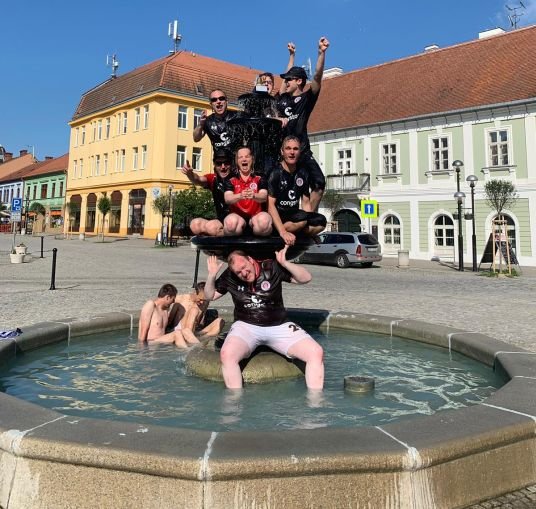 About us
Bučovice Blind Football Cup is one of the highlights in FC St. Pauli's annual blindfootball calendar. The team participates since the first BBFC edition, with one exception during covid pandemic.

In their 7th try in 2019 St. Pauli won the BBFC which opened the team the possibilty finally to have the bath in Bučovice`s fountain.
In 2021 St. Pauli managed to win Brno Friendly Cup organized again by our friends from Avoy MU Brno. Unfortunately without a bath in the fountain, as this one was held in Brno.

A long friendship to Avoy MU Brno brought the young St. Pauli players to Czech Republik 10 years ago already for training camps together with Avoy. The young players have grown now but St. Pauli is still developing young players as well as female players. So it will be a little surprise which players will join 2023's BBFC edition. But whoever will play in the brown and white jerseys: For the team it will be a pleasure to end up in the fountain again.

Independently from the results it will also be a pleasure to sing St. Pauli`s Bučovice song together with the other teams:
(Melody of Bonnie Tyler's "It's A Heartache")
"Bučovice, nothing but Bučovice
best tournament in Europe
the Bučovice Blind Football Cup."