Merseyside Blind & V.I. Football Club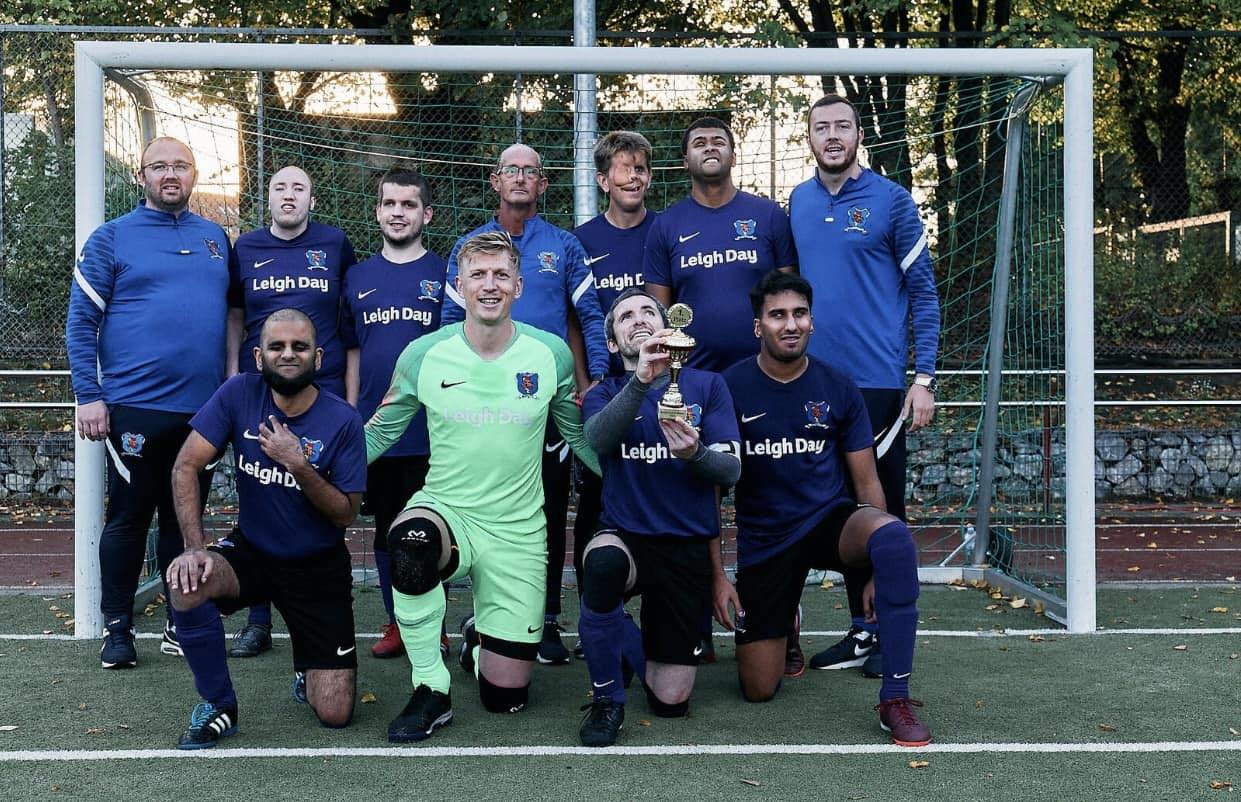 About us
Merseyside Blind & V.I FC was formed in 2011 by current Captain Roy Turnham and ex-player Matt Cliff to provide a Blind Team to support blind and visually impaired players in the Liverpool and wider North of England.
We are one of the smallest teams in England and are a self-funded club. Considering this we are always a competitive team that like to play football in a positive way and this as helped us win 3 x English Blind League Titles and 3 x National Cup in our short existence.
We have played in multiple international tournaments since 2018 when attended or first tournaments in Belgium with our friends at Cecifoot Charleroi and Five-A-Side Anderlecht and more recently in Germany with our friends at FC St Pauli.
We are really looking forward to competing at this years Bučovice Blind Football Cup with our friends from Avoy MU Brno and all the other clubs that will participate in the tournament.
Facebook (Merseyside Blind & V.I FC), Twiiter (@merseyblindvifc), Instagram (@merseyblindvifc)