ÖBSV Select Team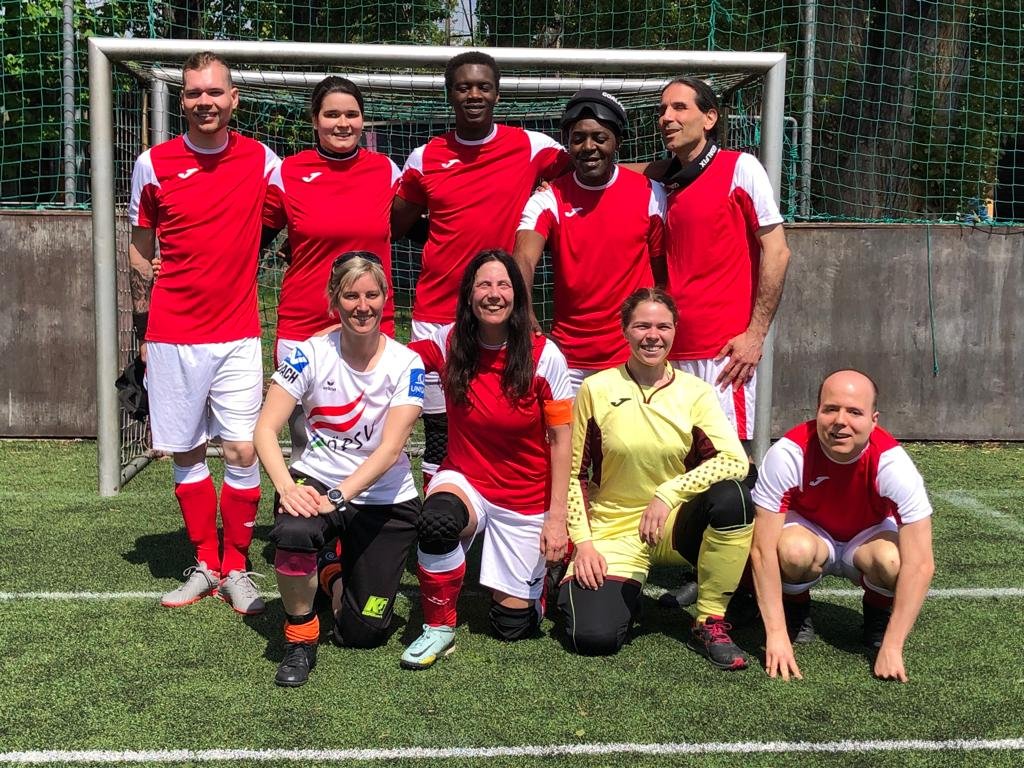 About us
The ÖBSV is the Austrian Disabillity Sports Association, which founded the blind football in Austria in 2016 in Vienna. The team of ÖBSV participated in the Central European League. Since 2021 the Austrians are part of the German´s blind football league. They also participated in two IBSA Challenge Cups.
It always has been an important part of our sport to participate in friendly tournaments and it´s also a pleasure to invite teams to come to Vienna.
As we´ve already been to the incredible Bučovice Blind Football Cup we know about the special atmosphere at this tournament. Therefore we are very happy to come back this year!
We are proud that our mixed team is one of those, with the highest proportion of women. Recently, the Austrian women's team took part at the first ever Women's World Championship in Birmingham.